One Room Challenge, Week 6 Gloss is Boss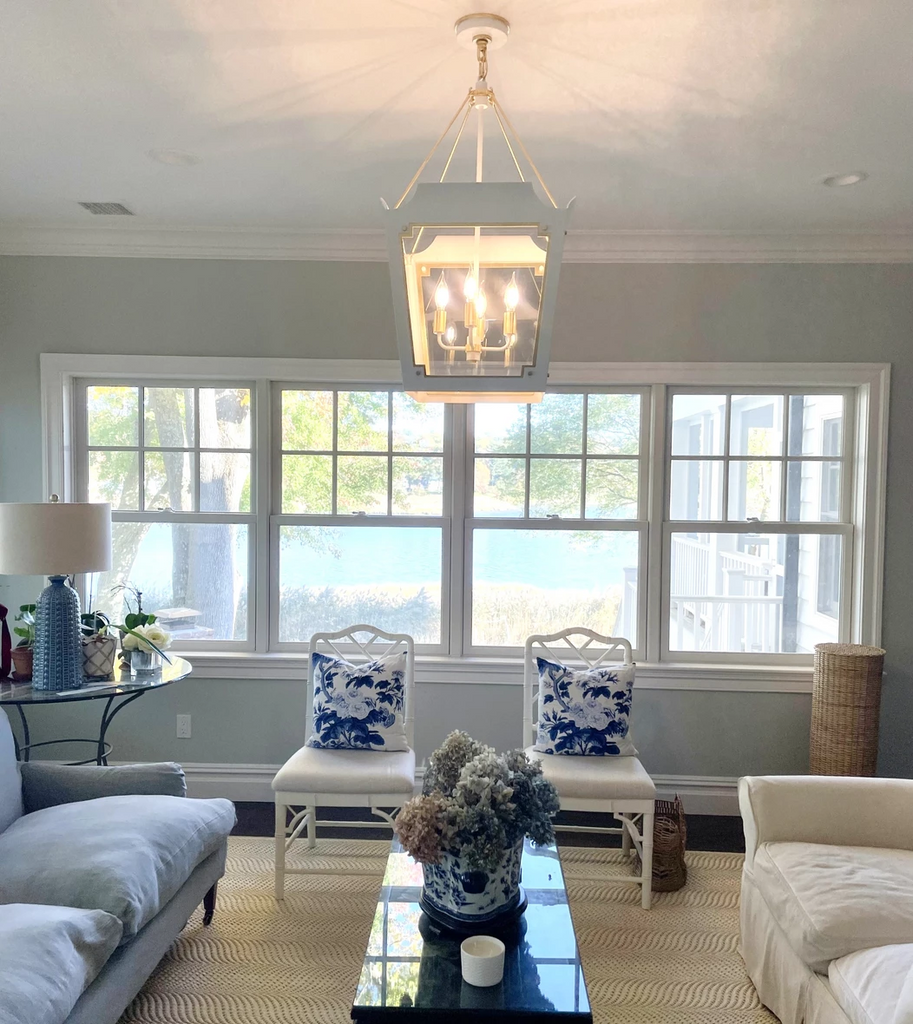 This is the first week I have felt such progress in my sunroom. And I'm so glad because we only have a couple of weeks to go.
The couch finally arrived and I love the color. It does take a little bit of finessing to get the slipcover to fit right. Still figuring that out. I am waiting on 2 wicker chairs that will sit across from it, and the game table.
The lantern chandelier came and we were able to get it wired and up on the ceiling. It totally makes the room and I am really happy with the style and scale. It has nice lines and pretty white and brass details.
I had a change of heart on the lattice. I ditched the Home Depot lattice pieces and got real cedar lattice at a lumber shop. It wasn't cheap in comparison, but I think I will be better off in the long run.
I picked the privacy screening, the one in the middle
The room and the lattice was finally painted. I decided to go white on the walls and white on the lattice-but using different finishes. I chose to paint the walls from Gray Owl to Decorators White. And here is a sneak peak at the ceiling, in all it's shiny glory! It created such a jewel box moment for the room because we used a semi gloss finish. More to come on this!
An Alfred Hitchcock moment
A sneak peak at the ceiling
I have to figure out textiles and window treatments, and that's all coming up this week. I have my eye on a Schumacher stripe, and I'd love to incorporate it. But I also have to get some green in here too, so this week will uncover all that.
Thanks for reading! And go check out what others are up to by clicking
here
. Only a few days left!