One Room Challenge, Week 4!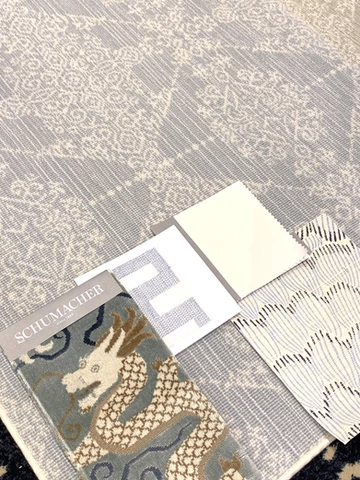 This has been the most challenging week. If you have ever tried to complete a space in 6 weeks, it's hard! Anything custom takes time. Deliveries, especially freight, take time. And sourcing items takes time. If it isn't ordered by now-it's simply not arriving on time. This challenge has been a delicate balance of ordering what I need in order to get it finished but also not ordering things that I don't absolutely love just for the sake of finishing. At the end of the day, this is supposed to be fun-albeit challenging-but more so, this is a home I am living in. After the reveal, it's here to stay.
I had many challenges and set backs this week. Some of which are unresolved still. I got word today that the Loop Dining chairs I ordered were going to cost more than originally estimated to ship and simply wouldn't make sense financially. I canceled the order and I'm back to square one looking for chairs. I found another set that I loved even more, but they are on back order until January. The search continues...
The second challenge is that the wall covering I ordered has an extremely large pattern repeat and the wallpaper installer felt he wouldn't have enough of the pattern to provide the appropriate trim. We would be forced to waste the paper and then not have enough for the project. I had to double the wallpaper order, and believe me it was a tough pill to swallow. I wanted so badly to change the paper-but you love what you love.
The good news is that the drapes are being sewn and will be on time. The chandelier arrived today, and the rug is being cut as I type this. I am starting to think some things may come together and some not. And that is okay.
I have been on the hunt for a bar cabinet that I can refurbish. I think I found one, but have not pulled the trigger yet. That will be a project for this upcoming week! Considering I will have extra paper, it may be a wise way to repurpose it. And I love getting creative!
This next week will be a big one! Until then, my friends!
PS You can find other One Room Challengers
here
!