One Room Challenge, Week 3 "An Unexpected Surprise"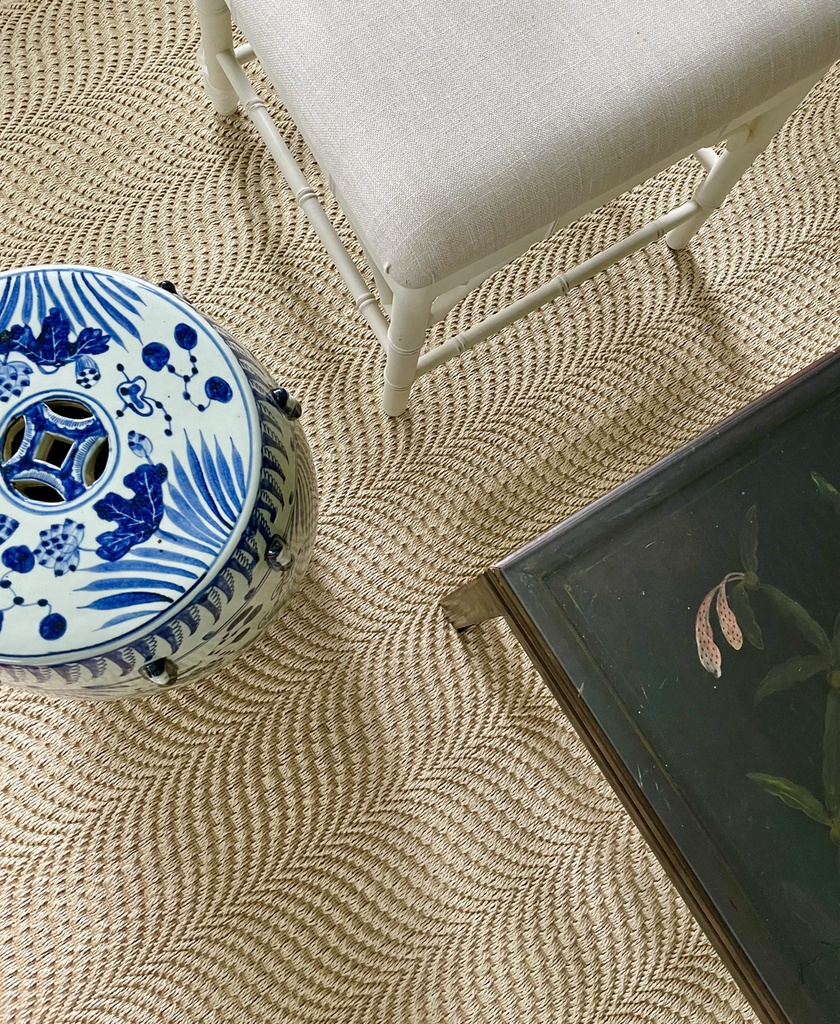 In past
Better Homes and Gardens One Room Challenges
there have been weeks I accomplish a lot, and weeks I don't accomplish anything. This week I didn't get much "work" done. But I did get some goodies in the mail, and one special surprise. I'll start with the surprise because it's just so good.
My grandparents table, finding it's way back to me
In 2013 when my grandmother passed away, a few years following the death of my grandfather, I had the opportunity with other family members to take a couple of things from the home that were meaningful to us. But at the time I lived in a small home. I only took a couple of things that were really important to me. The rest of the items were given and sold through an estate sale and similar avenues. Fast forward 4 years later to building our home, I of course wish I took more, but couldn't. An antique dealer in the area recently shared with me that he knows where a couple of items were that I could buy back. Wow! Really? Someone's parents had my grandparents coffee table, and I knew it would be perfect for my sunroom! They graciously offered to return it to a family member and I arranged for pick up. And it's here. The exact table. And I remember it like yesterday.
The table is an Asian inspired ming style coffee table from the 1940's. What makes it special (other than the obvious) is the top of the table. It is hand painted with beautiful flowers and lily pads, indicative of the time period and it's origin. I had wanted to lacquer my own table for the One Room Challenge, but now that this has entered my home, I will undoubtedly be using it. And having a black item in your home grounds just about any space. I'm so into it! To be surrounded by special items in my new sunroom will hopefully make it fabulous.
Next up I received the blue and white garden stool which I will use either as an end table or in between 2 club chairs.
Blue and White for an end table in the sunroom
My Annie Selke rug arrived but I haven't unrolled it yet. I hope it's good!
I purchased the couch according to plan and I really hope it arrives in the next couple of weeks so I can start to space plan. I have my ideas mapped out on paper but I still don't have club chairs so the rest will be determined at a later date.
And last but *certainly not least* I started painting the lattice that will go on my ceiling. Boy is it a job, and that's all I will say about that! If I can persevere on getting this up on my ceiling, I think it will be really awesome. More next week after I ice my arms and shoulders.
Lattice, painted in Decorator's White