Floral Ice Cubes for Mother's Day!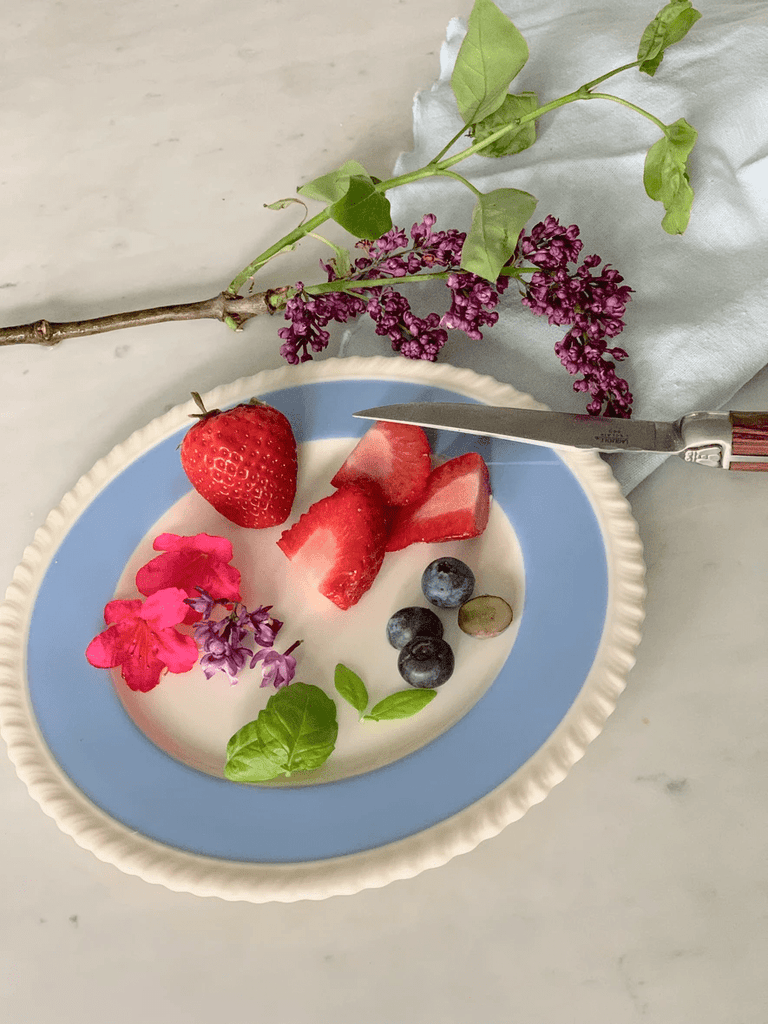 These stylish ice cubes are going to take your drinks for Mother's Day to the next level! Your Mom, or special woman in your life, is sure to love and appreciate them. They are perfect for Iced Tea, Lemonade, Seltzer, or even your spiked beverages. Great for alcoholic or non-alcoholic drinks (Hello all the Moms-to-be, we see you!). Best of all, it will look like you spent a lot of time on them and to be honest, it's really quite simple! Let's turn your ordinary drinks into something fit for a queen...
NEED
: ice cube tray, water, a knife, small flowers or herbs of your choice
STEP 1
: I gathered some outdoor inspiration. If you don't have "edible flowers", you can use whatever you'd like after a good rinse (just don't eat them and be sure to dispose of them when the cube is done). I chose flowers from my own garden which I knew were pesticide free. Then, I designed my ice cubes around 3 drinks and matched them up accordingly. Iced Tea had mint leaves, Pink lemonade had strawberries and Azaleas, and seltzer had blueberries and Lilacs. Cut the fruit you chose into a small enough pieces. You want to be able to fit more than one piece of fruit or herb into one cube, and have room to spare as the water freezes.
STEP 2: Fill the ice cube tray roughly 3/4 of the way with water. Using distilled water is an added bonus to ensure a clearer cube in the end, however tap will work just fine. You want to leave some room for the additions. Push the items into each cell. Try to submerge them until they sink. Some may float, and that's ok. Top off with water if needed.
STEP 3: Freeze the ice cubes for at least 2 hours. The longer they freeze, the more they will turn white. You can remove the ice cubes before they have completely frozen. Alternatively, you can work in layers by freezing a small layer of water in the tray, then adding the flower on the frozen sheet with more water, freezing again, adding water and freezing a final time. For the sake of an easy project, I just gave it one go all at once and it turned out lovely.
TIP: If you find they turn white, you can give them a quick rinse before going into the glass to get rid of the frost. And the white color will fade as it melts in your drink.
STEP 4: Assemble your ice cubes into the glass and garnish. Ideas for garnish are a sprig of mint or rosemary, or a slice of strawberry or lemon on the rim! I even sprinkled some fruit in the drink itself to really pack a punch. Enjoy with lemonade, iced tea, seltzer, juice, or even sangria!
This super easy and fun project shows you went that extra step to make someone smile. It will not only brighten up their drink but it will also brighten their day. And Shhh, the secret is safe with me that it only took a few minutes to do! I hope everyone has a wonderful Mother's Day! -Chrissie