3 Things Every Room Needs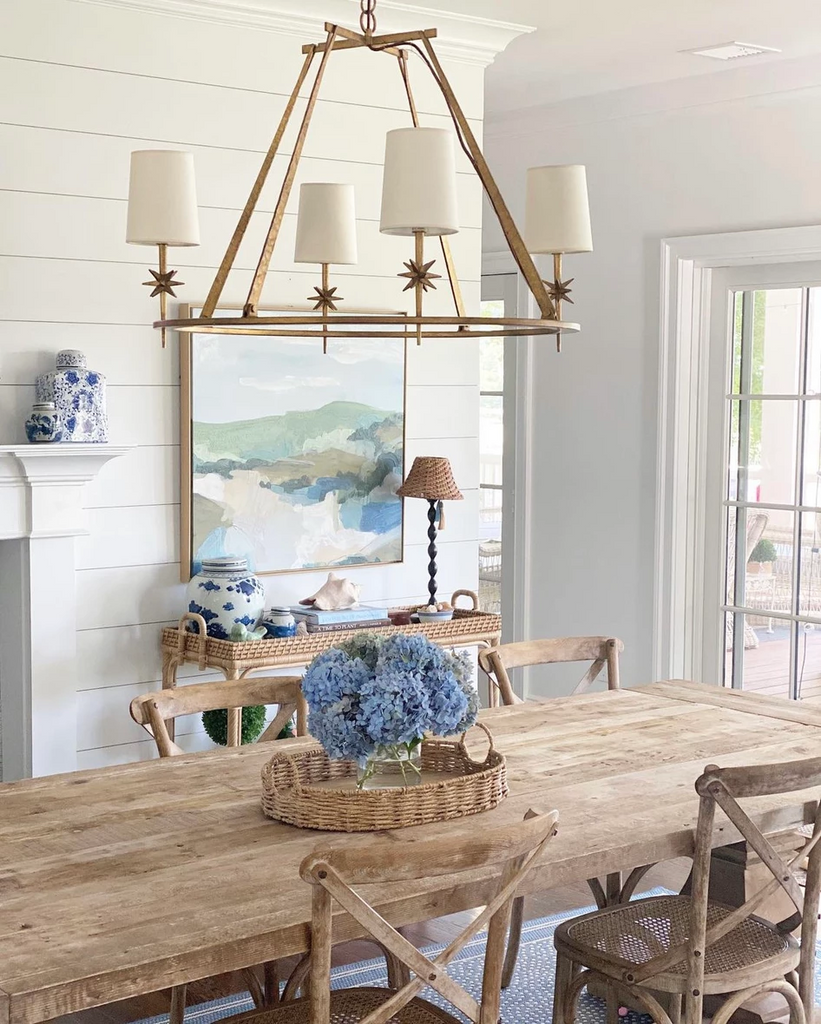 One of the things I always try to avoid is tell people what they "have to have" and what they "must buy now". Even as a decorator, I don't like the concept of making people feel like they have nothing and need to 'spend more' to have 'everything'. However, if you want to have a little cheat sheet towards getting a room underway, and potentially if you're on a budget and can't buy all new furniture, see my tried and true list below.
...and I hopefully say this with complete conviction; every room needs good light! Most often times this includes a chandelier, but doesn't have to. If you are building a home or creating a space from scratch, over head can lights are fabulous but ask the electrician to also wire for a chandelier. Especially for your living room. You will never regret statement lighting and it is oh so important. If you don't have the ability to have an overhead chandelier or semi flush, find a couple of fabulous table lamps for your console, or a couple of wall sconces. I have seen so many wonderful chandeliers and sconces on consignment for terrific prices.
It is rare that having no window treatments is part of the design. Even the most beautiful homes on the water with views that are BEYOND need a little something. It is a common misconception that window treatments will cover the views, but drapery should not cover any part of the window when it's open. At best it should cover the trim on the sides, but never the window. If you have shades that, even when rolled up still cover some of the window, you'd be hard pressed to find that the negatives outweigh the positives. If your room is painted, find a fun pattern for your fabric. And if you have wallpaper, either find a fun pattern or do a solid fabric with a tape. Having window treatments is like getting dressed up for a date and putting on a bold necklace, or wearing a suit and finally putting a tie on. It just makes it.
Neutrals and whites might be your jam. And whatever your thing is, stick to it. Because no one should tell you what to like. But if everything is neutral there is no depth and your items will start to drag your eye around the room-as if the eye is waiting to find something to look at and it...just...can't. Add that one punch of something. Maybe its art, or a bold chair, a rug, or a lampshade. Maybe it's something as simple as a great patterned pillow or a plant. Find that one thing. I love to use a art, bold paint on the walls, or some chinoiserie.
I hope you found this short list achievable in your own home. Decorating takes time, and usually (and sorry to say..) a little bit of money. But you don't need to start over from scratch to have the beginnings of a great, and livable, space. Adding the elements I listed will take your room to a whole new level. Thanks for reading and be sure to follow me on Instagram for more! -Chrissie