Preparing Your Home for the Hot Spring Market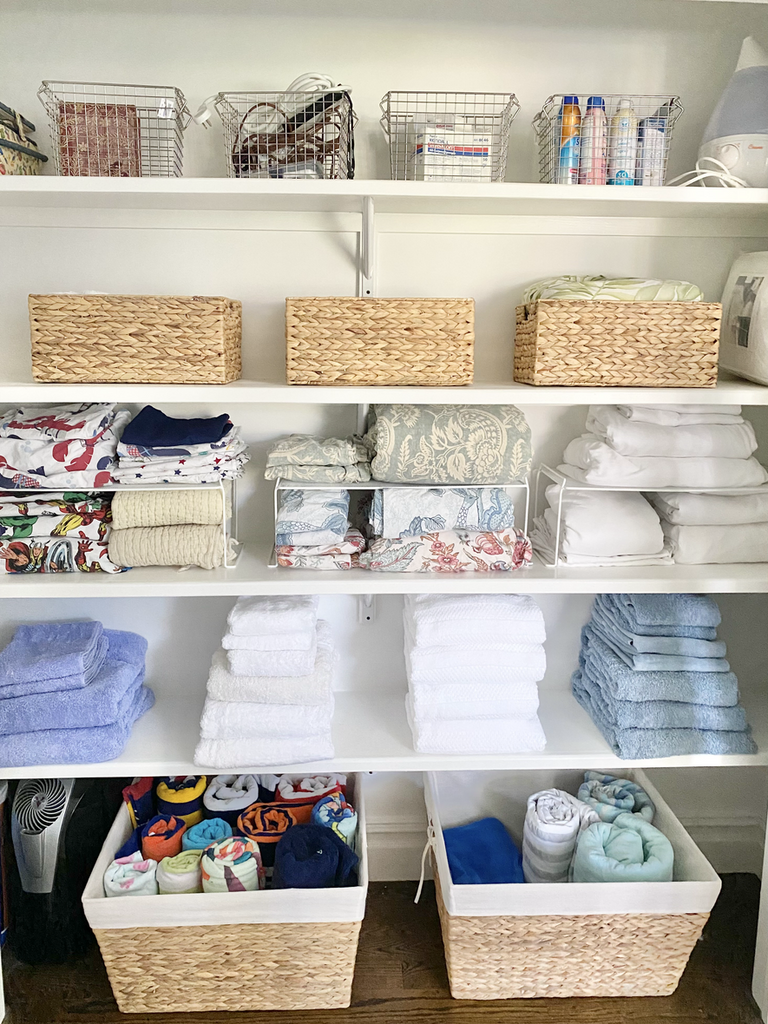 Happy First Day of Spring! The weather starting to turn is a sure sign that change is on the horizon. If you are taking advantage of the hot spring market, I have a few tips for you, including some suggestions from local real estate agents. Alternatively, if you are staying put, this list will also help you liven up your home for the nice weather and get a fresh start.
Curb appeal should always be a priority; I can't stress this concept enough. If you have followed me for awhile you know that I am always finding ways to freshen up my front porch. Being able to enjoy what you see when you come home is precisely what buyers will see when approaching the house. Make it special by using potted plants, a nice fresh doormat. Keep the sidelights or windows near your front door clean, and maintain a weekly lawn mowing schedule and include a layer of mulch. It may also be nice to wipe down your mailbox and have the house number clearly visible. This is good feng shui and according to Daniel Gale Real Estate agent Alexis McAndrew, "buyers decide within the first 8 seconds if they like a home". How mind blowing is that?
Hire a Painter or Handy Man
Years ago, when my husband and I sold our starter home, we hired a painter for the weekend to fix any scuff marks, dings in the moldings, and anything that needed attention. We put a fresh coat of paint on all the baseboards, re-stained our small front porch, and got all the squeaks out of the hinges. Compass real estate agent, Alex Hulse, suggests getting out the power washer "to clean up the bluestone and your porches". I think this was the best money spent before we started showing the home to potential buyers. Buyers will see that you care about your home and in return they may feel as though you have maintained all other aspects of it. It is also a nice way to thank your home for all the hard work it has put in for you over the years.
Just the word alone is overwhelming. Moving is always the perfect opportunity to go through your belongings and decide whether it stays or goes. This includes toys, clothing, and "stuff" in general. McAndrew tells her sellers to "rent a storage unit and put 1/3 of your things in that storage unit for a few months of showings". She says it may cost $100 but the difference in offer prices will be significant, especially if they can see the closet space better. After all, when has it never been about closet space?!
McAndrew suggests "removing about 50% of your family photos" in effort to depersonalize and free up space. This allows buyers to better envision their items in your home. Sorry to say it, but no one wants to see your personal stuff. Eeks, there...I said it! Putting some of your collectables away for the time being will help the house will feel more neutral and less like someone else's current home. Just store away the tchotchkes for now. This in return will attract more serious offers.
On the day of showings, it is important to create a mood. Be sure the house smells neutral, and if it's a beautiful day, open all of the blinds and even a couple of the windows. Run through the home one more time and empty the garbage cans, put the toothbrushes away, vacuum or mop, clean the kitty litter, and get the dishes out of the sink. I have been known to quickly throw a couple of items in the oven last minute to get them out of the way-don't ever tell!
I will leave you with a very funny story about a time when we were house hunting a few years ago. We walked into the house and the home owners were there! The dad was in the kitchen cleaning up and the two young boys were eating cereal on the living room floor watching a basketball game on TV. I couldn't believe it but we said hi and continued on through the house. As we headed into the finished basement, the mother was in her workout gear exercising with her Suzanne Somers thigh master on a workout bench, in front of a mirror! We laughed about it then, and still laugh about it now. Whatever you learned here today, please remember to leave any kind of confrontation during showings to your trusty real estate agent and for the love of god, store away the thigh master!
Thank you for reading, and a special thanks to Alexis McAndrew and Alex Hulse for contributing! For more tips, be sure to sure to follow me here and on my other social media channels. xx -Chrissie